Smart Push


A more supportive purchase journey

Boost on-site conversion by up to 20% by surfacing helpful and actionable FAQ content, all in a relevant context, that proactively anticipates customer needs when they are most likely to abandon their journey.
Proactively anticipate customer needs
Smart Push enables you to provide the right information at the right time, at any point along the customer journey. It can also adapt the content shared with customers based on where they are on your site, to create a more personalised and relevant experience that actually drives them closer to making a purchase.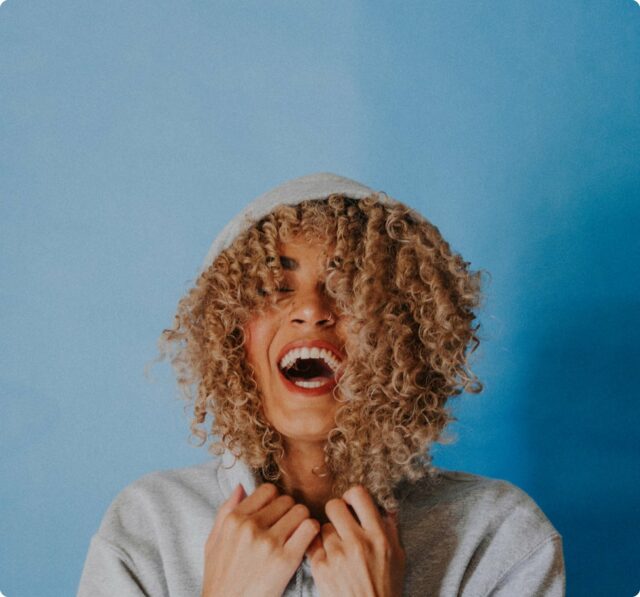 Your customers are more than just a number
No two customers are alike. Nor should their experience on your site be either. Make every time they visit feel personalised to them by thoughtfully surfacing content to them that's both informed by their profile information and adapted to where they are on your site at any given time.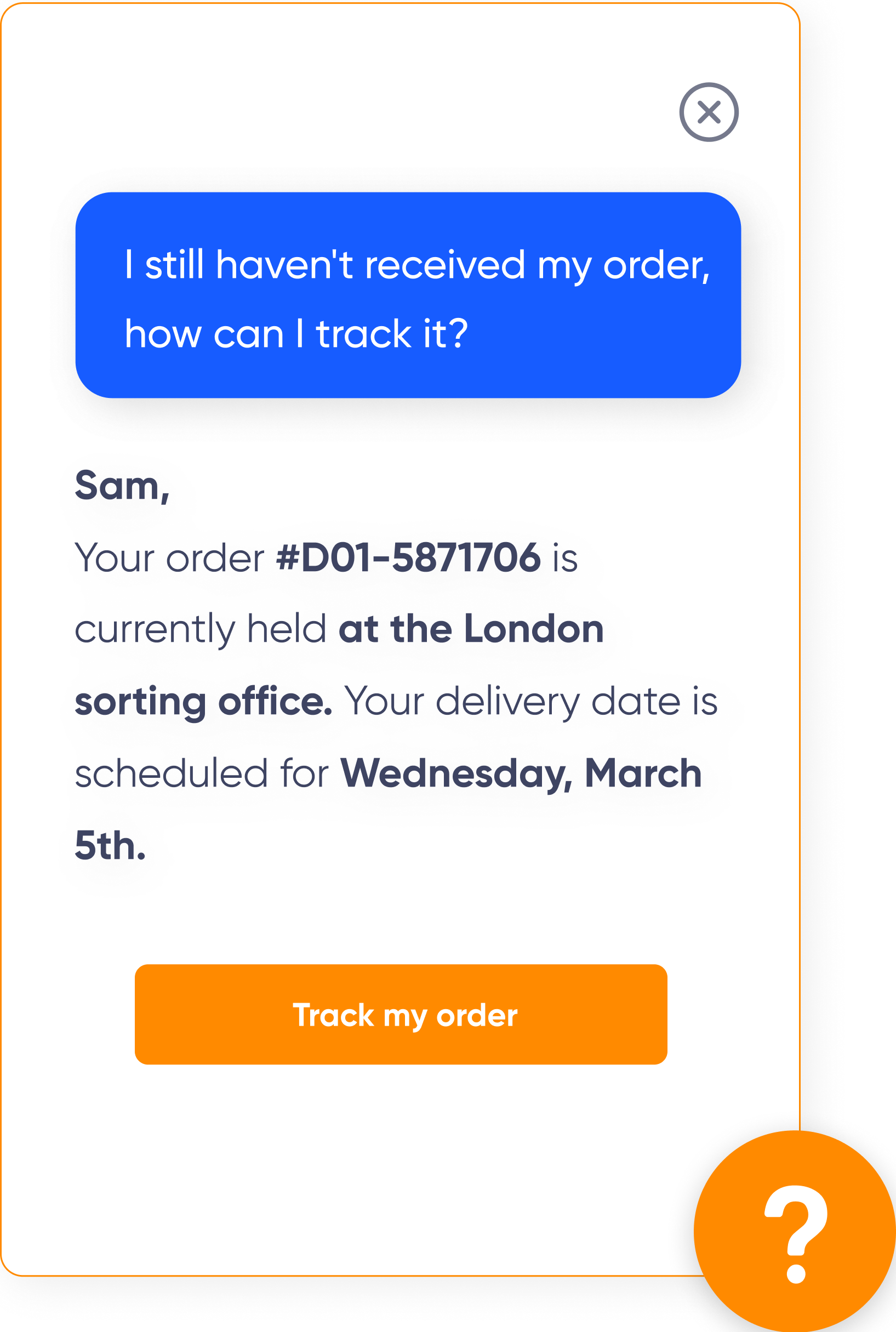 A responsive customer service experience
Create a simplified, streamlined, and seamless customer service experience that adapts to your customers' needs and expectations at every turn.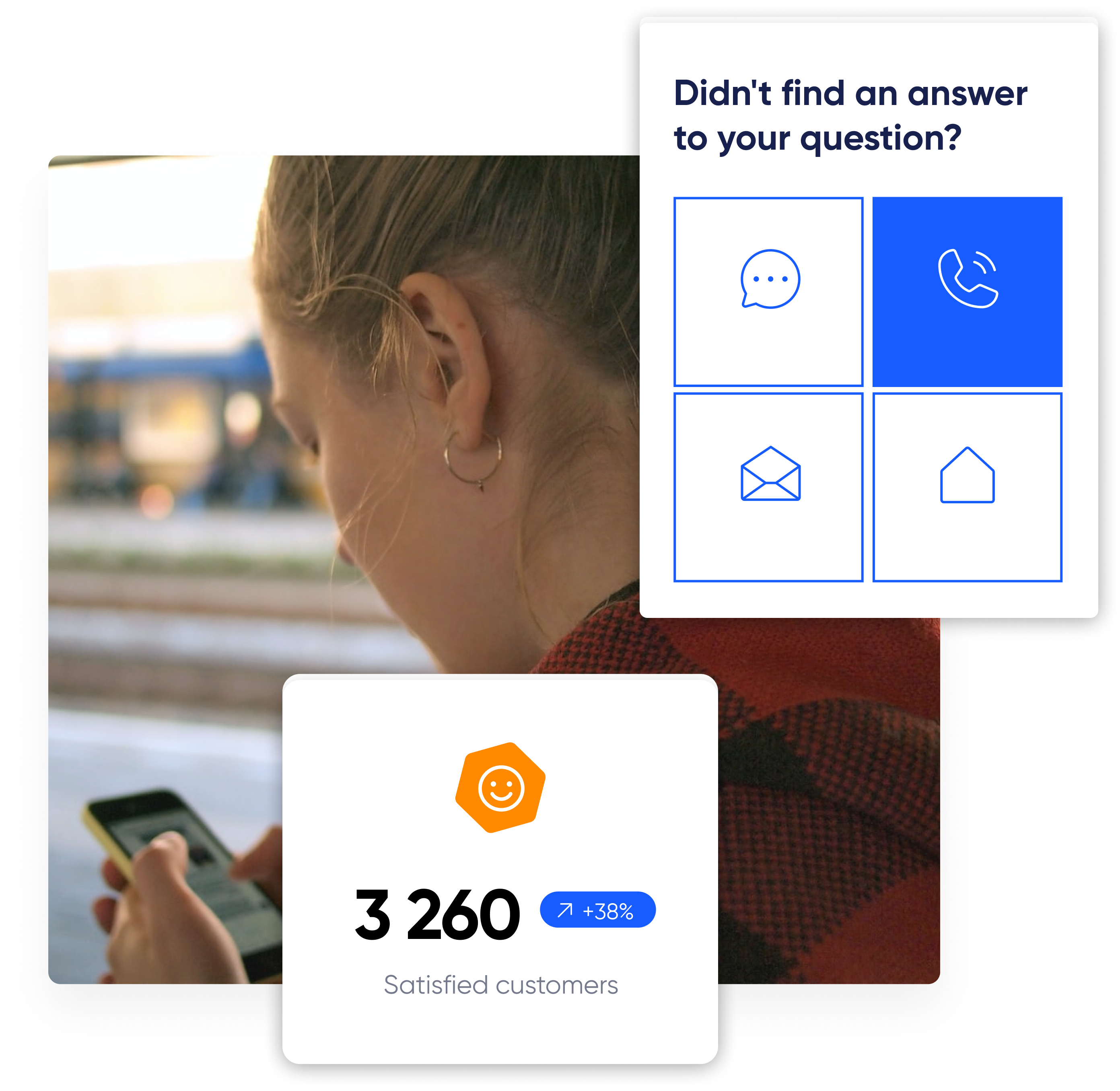 Do it all (and more) from
the Smart Dashboard
This is where the "magic" really happens.
Your central hub for managing knowledge base content, across multiple brands, languages, and channels, to tackle customer needs efficiently day in and day out.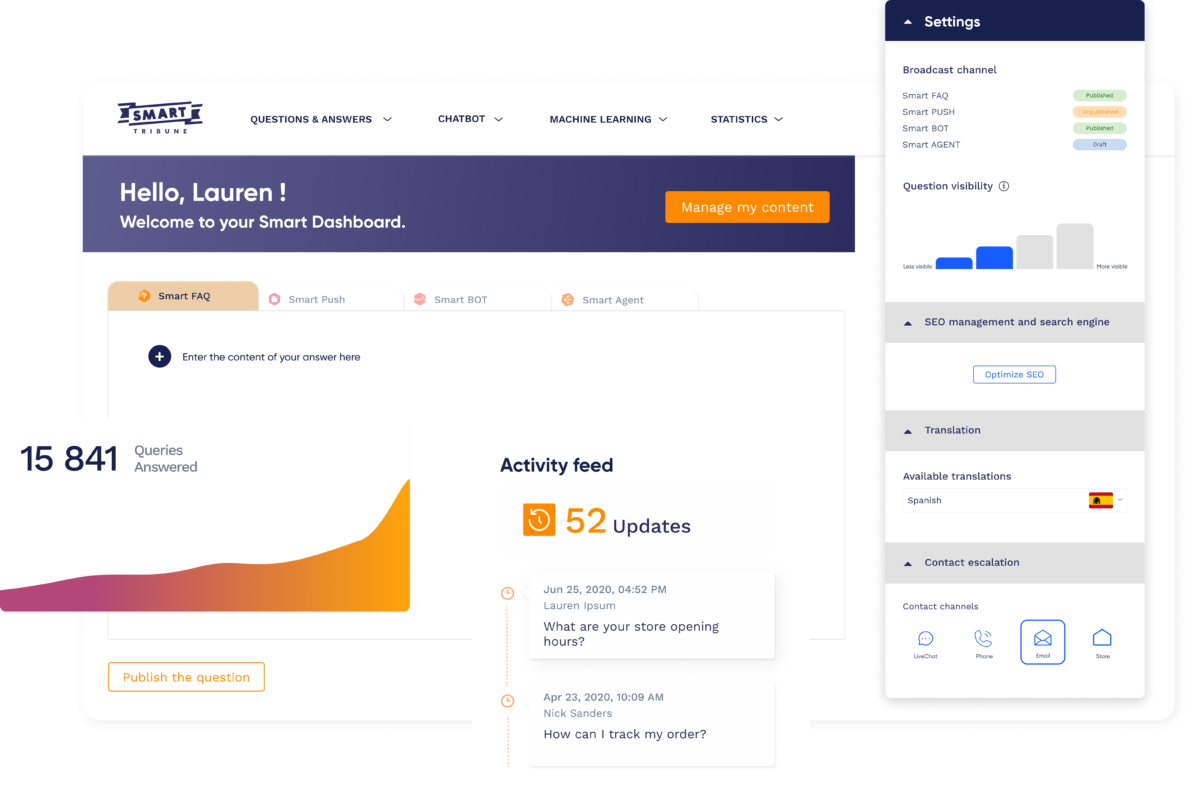 Smart Push allows us to personalize and contextualize information according to the order types of our customers. Given the performance of the tool, there was no hesitation in choosing this solution.

Laëtitia Angot Head of Customer Experience @Nature & Découvertes

Analysing contact requests collected via our self-service solution allowed us to improve the customer booking experience and better meet our user's needs.

Caroline Cagninacci Digital Marketing Manager @Corsica Linea

Both the Smart Push and dynamic FAQ solutions have generated significant cost savings by offering instant and easy access to information for our customers.

Cécile Delalieu Head of Customer Relations @OUIGO

Smart Tribune's flexible and easily customisable solutions were an essential factor to greatly improve the user experience that we could offer to our clients.

Thierry Quéré Head of Strategy, Monitoring & Reporting @Aliapur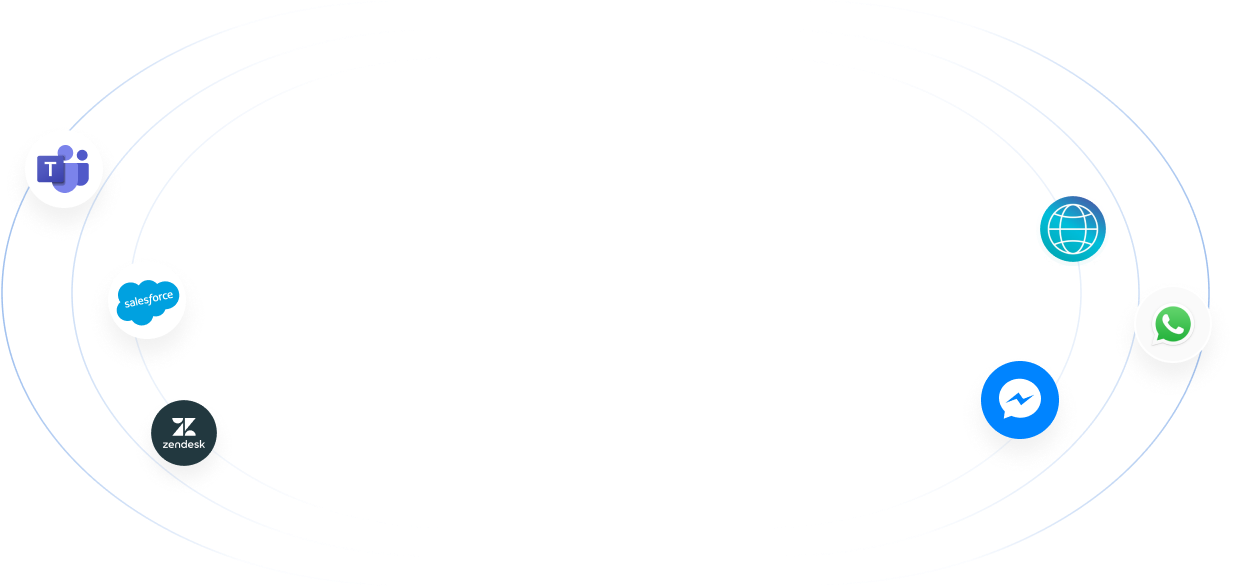 Place Smart Push at the heart of your customer service experience
Our customer self-service solutions connect seamlessly to the entire ecosystem of third-party platforms and apps you already use to manage your customer relationships.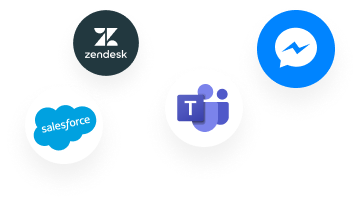 Have a question about Smart Push?
It's simple! To set up Smart Push on your website, all you need to do is integrate a javascript snippet into the code of the page in question.
Smart Tribune takes security very seriously. Our SaaS solutions, whose infrastructure is located in France, have the latest innovations to secure your content: SSL A+, Bearer Token...
Smart Push is 100% responsive and automatically adapts to a user's device.
Smart Tribune takes security very seriously. Our SaaS solutions, (hosted on infrastructure located in Europe), adhere to the latest security standards: SSL A+, Bearer Token...
Empower customers to be more autonomous
Explore Smart Tribune's complete suite of fully-customisable customer self-service solutions.
Don't be afraid to give your customers
a 'push' whenever they need it