Customer
self-service
only smarter
Smart Tribune's customer self-service solutions not only put your customers at the heart of the customer service experience but also empower your customer support agents to be more effective at everything they do. It's simply a smarter overall approach to customer service.
---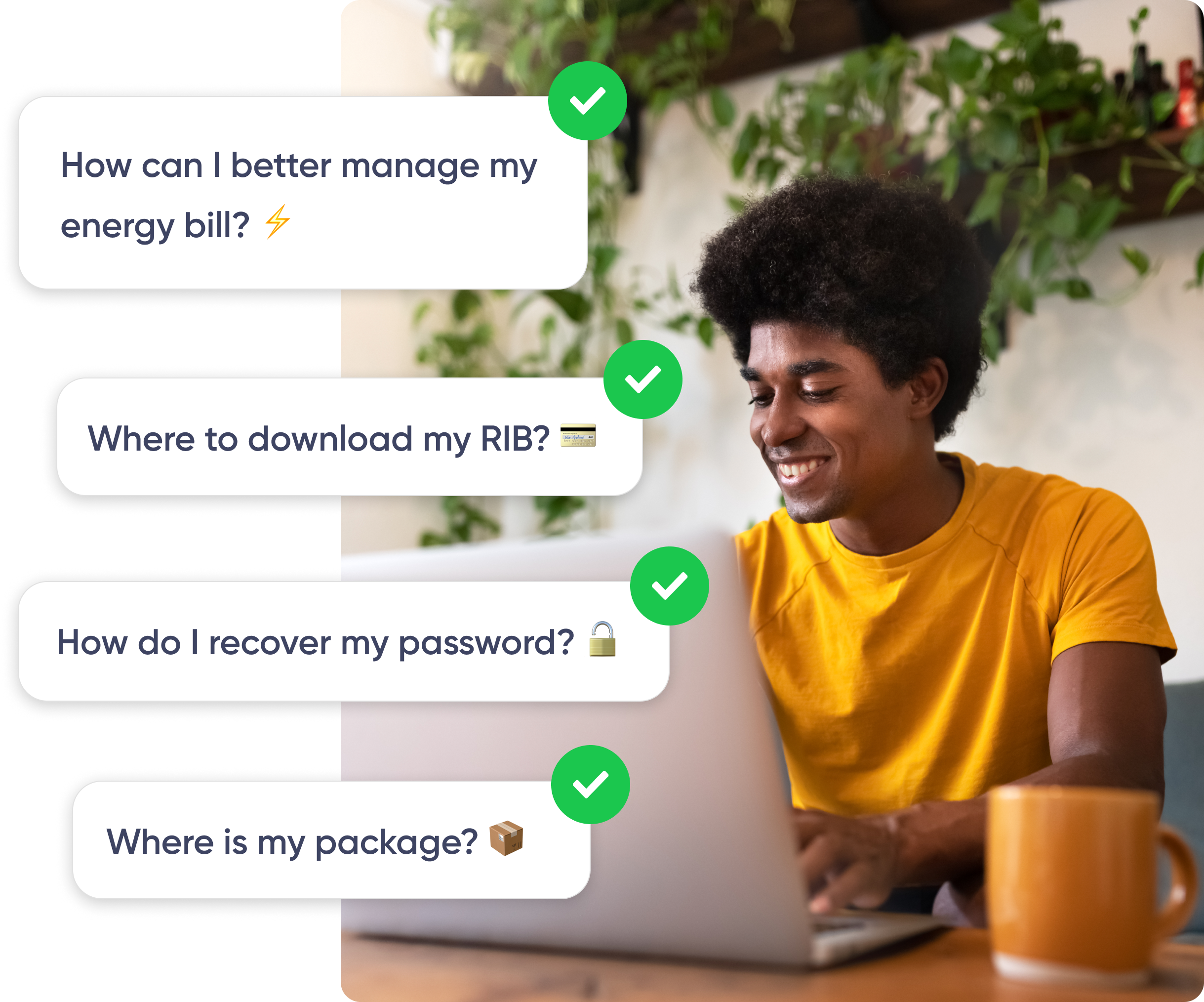 Put your customers in the driver's seat
When your customers need help, they want to find answers to their questions, fast. So, give them a better way to be more self-sufficient in resolving questions and issues on their own by automating up to 70% of their tier-1 inquiries via customer self-service solutions. That alone can reduce the number of contact centre requests by 40%, helping you create a more ROI-positive customer service experience that boosts customer satisfaction.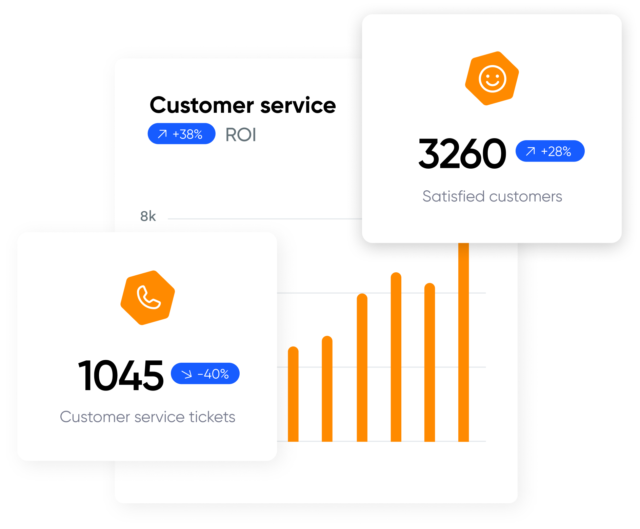 Anticipate customer needs, flawlessly
Don't wait for customers to ask you for help. Instead, use customer self-service solutions to anticipate their needs at every step along the purchase journey. By proactively surfacing useful and relevant content throughout the online customer experience, you will be able to boost on-site conversion rates by up to 20% and strengthen your business's bottom line over time.
Never leave your customers hanging
No one wants to wait hours (or days) to get a response from customer service. The truth is, when your customers need help, you need to be ready to support them at that exact moment. Customer self-service solutions can provide them with a quick, easy, and reliable way to find answers to frequently asked questions on their own, even when your customer support team isn't available to help. Doing so will not only increase NPS and CSAT scores but also fuel long-term customer loyalty in a big way.
Empower agents with better information
Your customer service agents are only as strong as the information they have available to solve customer needs on-the-spot. When your customers reach out directly to your support team for help, your agents must be prepared to heed their call. Our customer self-service solutions, designed to improve agent effectiveness, can equip your team with the information they need to make one-touch resolution possible with every customer interaction.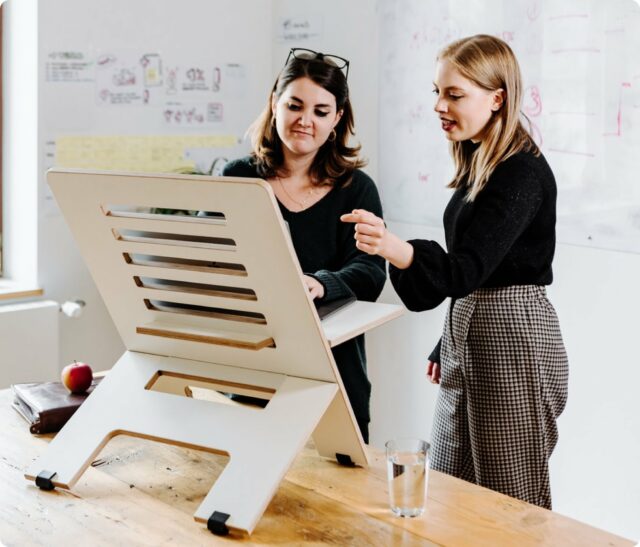 The Smart Tribune difference
One-size-fits-all doesn't exist in our world. Every solution we've ever built for over 150 major global brands across every business sector imaginable has been a bespoke and highly customised process from the start.
We strike the perfect balance between technology and a human touch. Our hands-on, consultative approach to understanding your business's customer service needs is second-to-none in the industry. Our dedicated team of customer service and tech experts will work with you every step of the way, from developing a focused strategy to measuring ongoing performance, to ensure the long-term success of your project.
We don't believe in providing just any solution. It's all about building the right solution for you.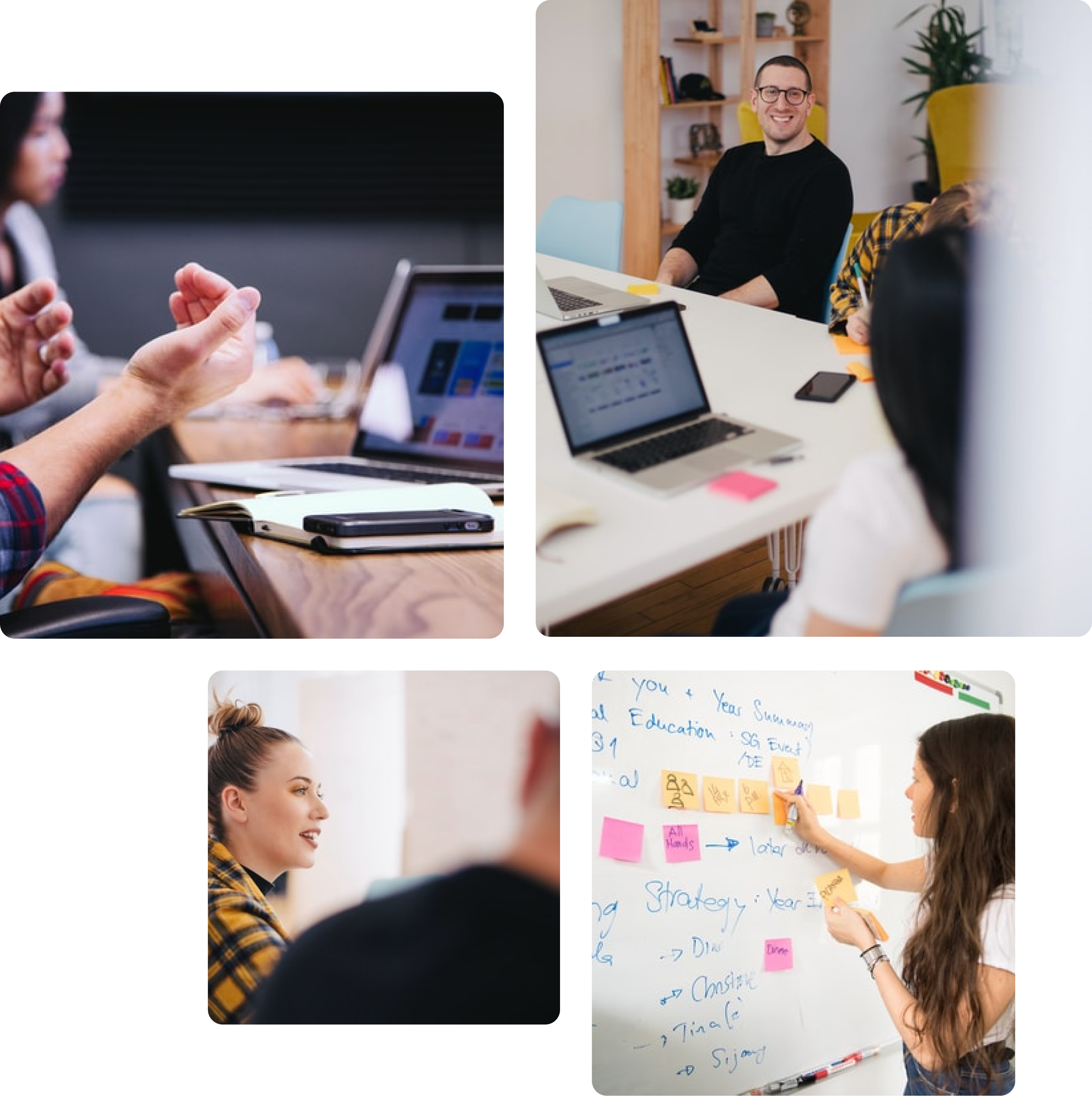 Smart Tribune has greatly improved our customer and consumer experience. I highly recommend their solutions.

Raphaël Krivine Head of Direct Bank @AXA

We are very satisfied with our collaboration with Smart Tribune, both for the performance of their dynamic FAQ solution but also for their understanding and support of our unique requirements.

Thierry Moussu Head of Digital Relations @Direct Energie

Both the Smart Push and dynamic FAQ solutions have generated significant cost savings by offering instant and easy access to information for our customers.

Cécile Delalieu Head of Customer Relations @OUIGO

The Smart FAQ has become our central support hub when it comes to answering basic customer questions. Our agents now have more time to work on the most complex email and telephone requests where they can bring the most added value.

Laure Drocourt Director of Customer Relations @Le Monde.fr

The more information we share with our customers to answer their questions, the better their understanding of the range of products available to them and the easier it is for us to pitch and present ever more sophisticated services to respond to their needs.

Vincent Chapellier Head of Digital Marketing @Banque Populaire Nord

Our customers tend to use google when looking for help with a particular toy. Thanks to our self-service solutions they are now redirected to our well-referenced online help center to resolve their issue.

Sandrine Roucheray Digital Marketing Manager @Vtech

The Smart FAQ is a central reference point on our site. In many ways, it is our 24/7 online support agent, indispensable in helping drive new sign-ups whilst also helping and reassuring our online visitors.

Vanessa Girard Responsable Digitale France @Vattenfall

Smart Tribune's centralized FAQ solution is practical, dynamic and customizable to different pages, profiles, customer journeys... It helps our customers easily find the answers they are looking for.

Jérémie Croyère Chief Marketing & Product Officer @Linxea

We were faced with an influx of customer requests for issues that users should have been able to resolve themselves. Unfortunately, not all customers had access to a training manual and hadn't received much training.

Karim Mérovil Support Team leader @FFF

Smart Tribune's flexible and easily customisable solutions were an essential factor to greatly improve the user experience that we could offer to our clients.

Thierry Quéré Head of Strategy, Monitoring & Reporting @Aliapur

The dynamic FAQ acts as a hub that centralises all support information on our website and seamlessly redirects our customers to the information they are looking for.

Maxence Gerard Omnichannel Director - Europe & Africa @Club Med 2

Analysing contact requests collected via our self-service solution allowed us to improve the customer booking experience and better meet our user's needs.

Caroline Cagninacci Digital Marketing Manager @Corsica Linea

Our first meeting with Smart Tribune was actually more of a consultation workshop. Their valuable recommendations allowed us to fine-tune and improve our self-service strategy.

Nathalie Nahmias Director of Customer Relations @DPD France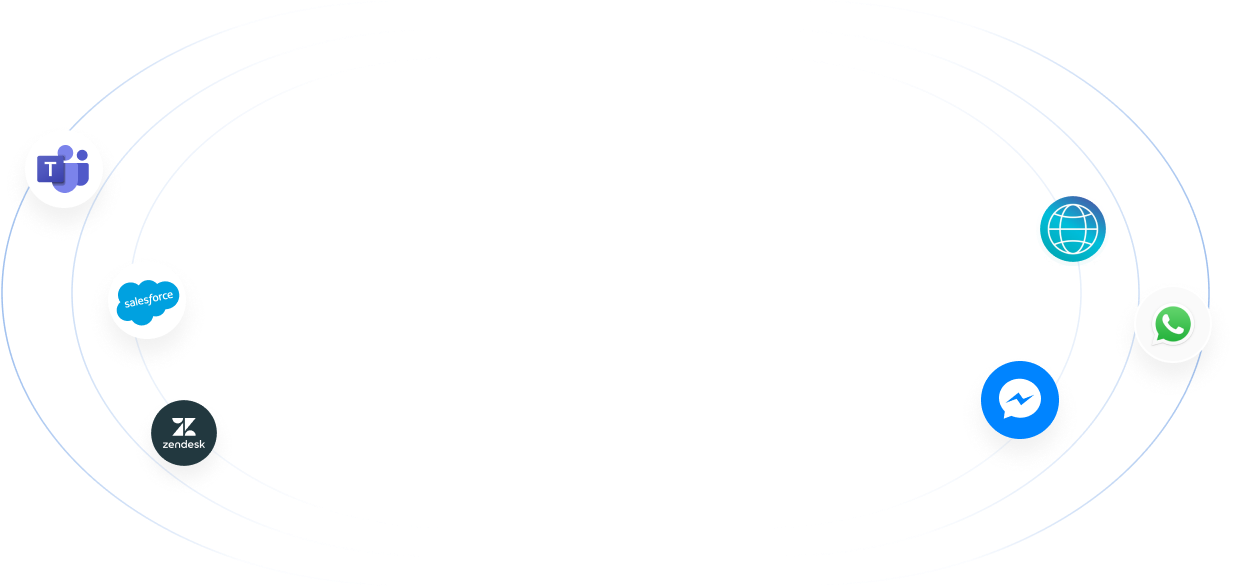 Create a unified customer 
service experience
Our customer self-service solutions connect seamlessly to the entire ecosystem of third-party platforms and apps you already use to manage your customer relationships.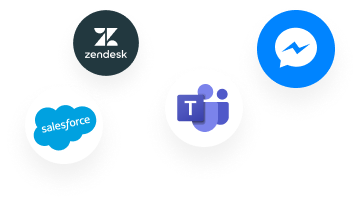 Reimagine your customer experience with
customer self-service solutions