On a mission to put "customer" back into customer service
Smart Tribune expertly combines cutting-edge technology with a bespoke human touch to amplify a brand's end-to-end customer service experience, one that empowers customers to be more autonomous at every turn.
Talking about us is talking about you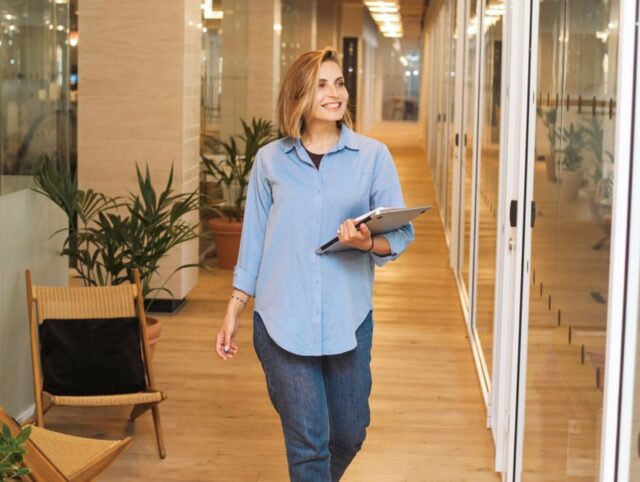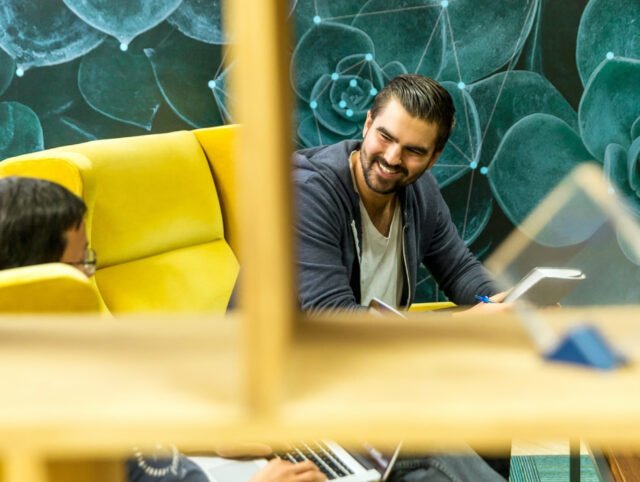 Customer service is having a much-needed renaissance
Customer service has evolved at a dizzying pace over the years. 
For starters, it's a far cry from the days when customers had no other choice but to pick up the phone and wait, serenaded by 'on-hold' music, for a customer service agent to come on the line and attempt to resolve their issues. It's also advanced well beyond ineffective back-and-forth email communications or outdated static FAQ pages. 
Suffice it to say, the world has become much more tech-savvy and tech-centric. With new platforms and apps emerging every day to influence, shape, and redefine what's possible within the customer experience, brands are in a non-stop race to stay one step ahead of the latest innovations changing consumer habits and behaviours.  
Of course, in spite of all this, there are still people out there who will pick up the phone, often as a last resort, or send an email to get help. This means these customer service channels aren't going away any time soon.
And it's our bet that the vast majority of people today prefer to get their questions answered instantly and on their own through live chats, chatbots, dynamic FAQs, responsive contact forms, and other real-time solutions. But this, too, comes with a slew of new challenges facing brands and businesses today as they do whatever they can to pull out all the stops and provide customers with a better, more engaging, and more satisfying customer experience.
Customer expectations continue to rise
The rise of new technologies, platforms, and channels have opened new opportunities for building, nurturing, and maintaining customer relationships like never before. As a result, it has become a lot easier for customers to access whatever information they need, anytime and anywhere. This has set an entirely new level of expectations.
Whenever customers need help, the assumption is that a brand will always be there to support them—even on nights and weekends when 60% of consumers tend to do most of their online shopping.  
But it goes beyond simply being available or accessible 24/7. The majority of consumers today also expect brands to provide a multi-channel and highly personalised customer service experience at all times.
This means one thing: The bar for exceptional customer service has never been higher. Unfortunately, in the face of these rising customer expectations—and the steadily growing stream of support requests pouring in from all imaginable customer service channels—customer support teams have struggled to keep up. In fact, as many as 50% of businesses are still not able to respond to customer requests 24/7. 
Customer self-service to the rescue
Today, the stakes are high. It has been shown that 89% of consumers will now stop doing business with a brand—even one that they love—after only one poor customer service experience. 
The writing is on the wall: Brands and businesses in every sector must strive to deliver consistently exceptional experiences to their customers at all times and at every step along the customer journey. 
Fortunately, this is where Smart Tribune steps into the picture. Our dynamic team of customer service and technology experts has built the industry's smartest customer self-service solutions, all powered by the latest advancements in artificial intelligence, machine learning, and natural language processing, to help brands: 
Fuel customer autonomy at every touchpoint across a brand's customer experience; 

Boost organic SEO to help customers answer their questions directly via the search results page;

Improve the likelihood of conversion as customers move along the path to purchase; 

Increase the happiness, satisfaction, and loyalty of long-term customers;

Reduce customer support contact volume by automating up to 70% of tier-1 inquires; and

Equip customer support agents with the most up-to-date knowledge base information at all times.
Today, we work with over 150 major brands across every sector imaginable to bring their bespoke customer self-service solutions to life. In 2020 alone, our solutions surfaced more than 40 million answers to hundreds of thousands of their own customers. And those numbers keep growing. Our team is here to work with your business to address your business's customer service needs in the most customised way possible.
A bold vision
Smart Tribune's founders—Jérémy, Christopher, and Samy—felt as though consumers had lost their rightful place at the heart of a brand's customer service experience. They ultimately knew that customers deserved better. So, they began dabbling in programming while in school and eventually developed a community forum tool for asking questions and getting crowdsourced answers. This work soon gave rise to Smart Tribune.
The company was founded on a powerful promise: to empower customers to be more autonomous at every step along the customer journey via artificial intelligence, machine learning, and other predictive technologies.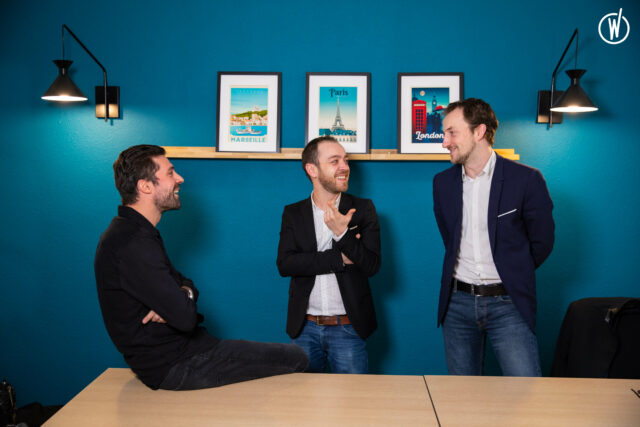 Smart Tribune today
Today, our teams in Paris, Marseille, and London bring together industry-leading expertise in natural language processing, customer experience, customer service, and digital marketing to help businesses of all shapes, sizes, and sectors implement customer self-service solutions that take their customer experience to the next level.